Orion3 Microprocessor Knee and Proximal Adapter
Product Overview
PROMO:
February 1st - April 30th, 2019
For a limited time save $1,000 when you purchase an Orion3 MPK with an Echelon foot!* Details Here.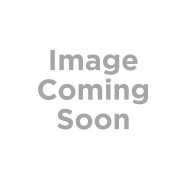 *Limited time offer, Feb 1, 2019 through Apr 30, 2019. Offer valid in the US to Hanger Clinic locations only. Qualifying purchase: Orion3 MPK and Echelon foot ordered on one purchase order shipping to the same location. Price reduction will not show at time of order but will be reflected on final invoice.
---
Complementary components: Elan, Avalon K2, Echelon, EchelonVT, Echelon VAC (EVAC)
Situational Awareness – an Inertial Measurement Unit senses movement and speed to respond accordingly, in real time
Enhanced Stability Performance – range of stance resistance optimizes safety at all times

Controlled Stance Support
Standing Support
Dynamic Slope and Stair Descent
Stumble Recovery
Supported Sitting

Natural Efficient Motion - MPC pneumatics ensure energy efficient and smooth swing at multiple speeds

Optimal Stance Release
Adaptive Speed Control
Terminal Swing Damping

Cycle Mode
Fixed Angle Flexion Lock
Knee Flexion to 130°
Intuitive Programming Software
Lithium Ion batteries with up to 3 days life, dependent on usage
Battery Life Indicator
Low Power Mode
3-year warranty, 20-month service interval
Weatherproof
Smart Programming App
Programming Orion3 just got faster and simpler with the new Orion3 Programming App for clinicians available on iOS. With its simple to follow automated smart programming, you can complete limb set up with fewer steps whilst still having access to more advanced fine tuning if required.
This app is for clinicians who have completed a Endolite approved training course and requires an authorisation code:
Download the app from the app store, search for "Orion3".
If using an iPad please choose "iPhone Only" when searching.
On first use, send the 8 digit "Authorisation Request Code" to your Endolite representative.
Enter the 12 digit code provided by your Endolite representative into the app.
Start programming Orion3!
For support questions please contact Endolite Technical Support at support@endolite.com
* Compatible with all iPads, iPhones, iPod Touches running iOS v9 or later.
Max. user weight: 125kg (275lbs)
Activity level: 3
Component weight: 1.5kg (3.3lbs)
Build height: 244mm
Control unit: MPK Hydraulic/Pneumatic
Specifications
Patient Weight Limit:

275lbs

Age Group:

Adult

Supplier URL:

www.endolite.com

Supplier L Code:

L5828, L5830, L5845, L5848, L5856

Score:

No